Stump Removal Miramar
Did you have trees cut down recently and the stumps were left behind to rot? This is a huge mistake as stumps can take up to 10 years to rot, depending on a number of factors. Get quality stump removal service in Miramar.
The tree stumps will survive for a long time and in some cases will start to sprout again. As the tree stumps start to rot, it becomes a perfect breeding place for pests, bacteria, fungi and other infestations. This may end up being transmitted to other plants and affect your landscape. We have a better solution than that of leaving the unsightly tree stumps to rot naturally.
Why Remove Stumps
While you may be patiently waiting for the stumps to rot, there are so many dangers that you are exposing yourself to. Besides the fact that there are pests and diseases that will breed and be transferred to other plants, there are other concerns. Stumps are a danger to people and even vehicles that are on your property. The stumps compromise your landscape and take away its beauty and this is the reason you need to have the stumps removed immediately.
Stump Grinding
Removing stumps is a tedious and challenging task. We, on the other hand, have an effective solution to deal with the stumps, and this is through stump grinding. This is fast and it will take just a few hours to make your yard look as it should. With the unsightly stumps out of the way, you will have an improved landscape and this increases your property value. We have the right equipment to remove all stumps, irrespective of their sizes and location.
What We Do
Our stump grinding process is carefully planned and executed. Before we can commence the work, we will establish all the utilities that may be underground. This will inform the approach that we will take. During the grinding process, we strive to protect your property and the lawn. We will break down the stump into small wood chips and once we are done, we will clean up. You can use the waste debris as mulch in your garden. We assure you that once you are done, you can lay turf, plant seeds or even grass. We will grind the stump below the ground level and any part that remains will not be visible.
Depending on the task at hand, we will pick the right equipment to use for the work. We have wheeled grinders, which are powerful and ideal for the large tree stumps. We will grind the stumps to the desired level, with the average being 6 inches into the ground.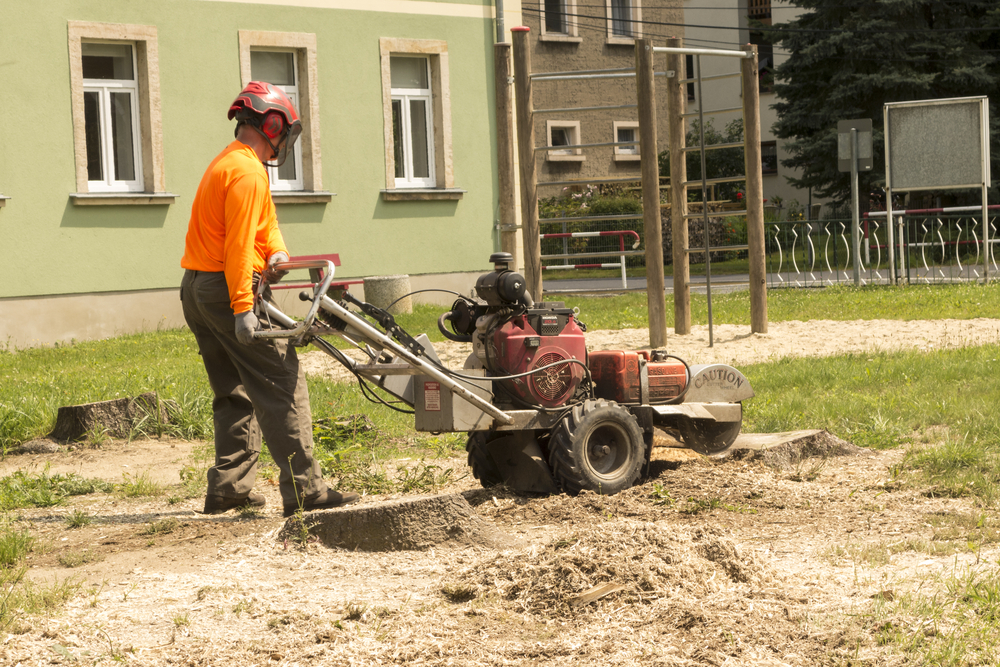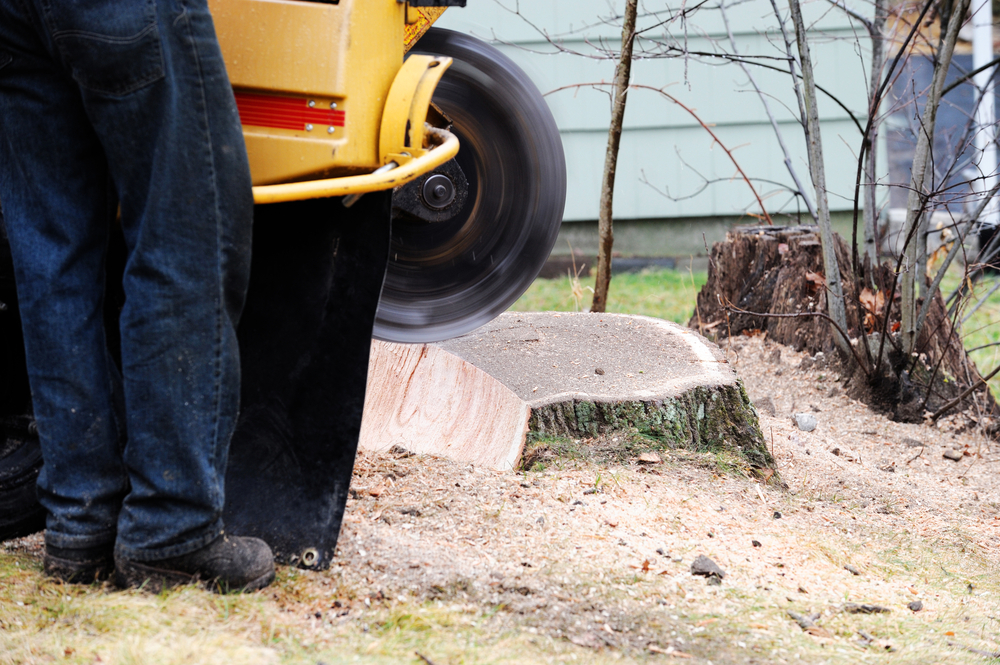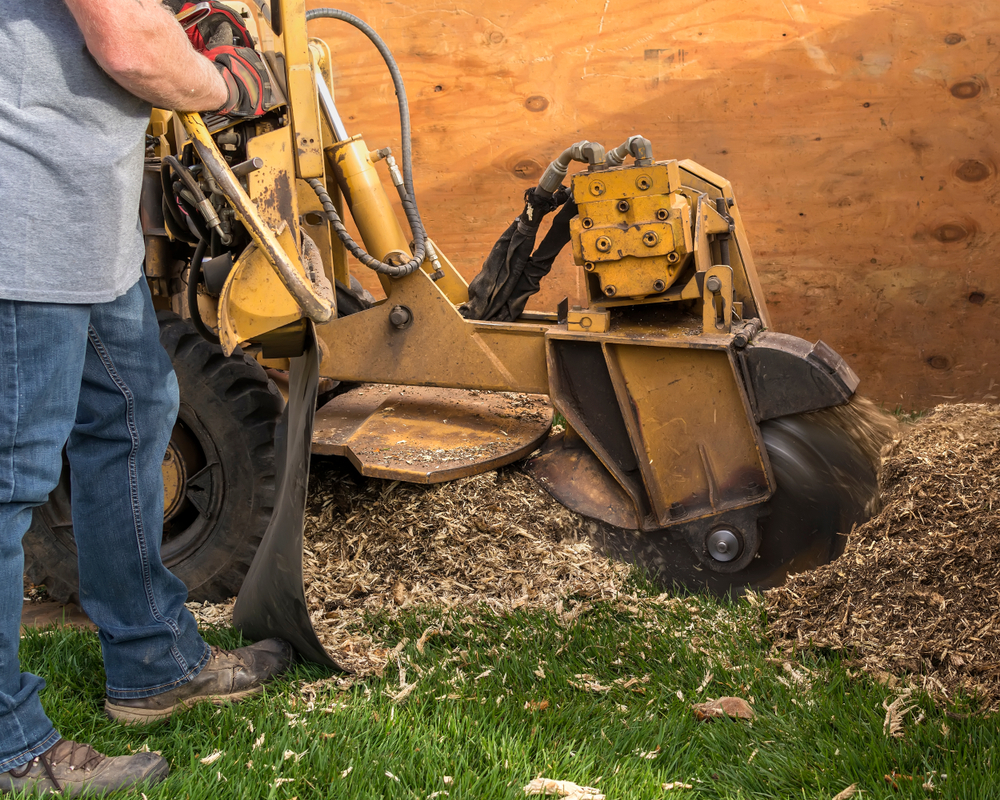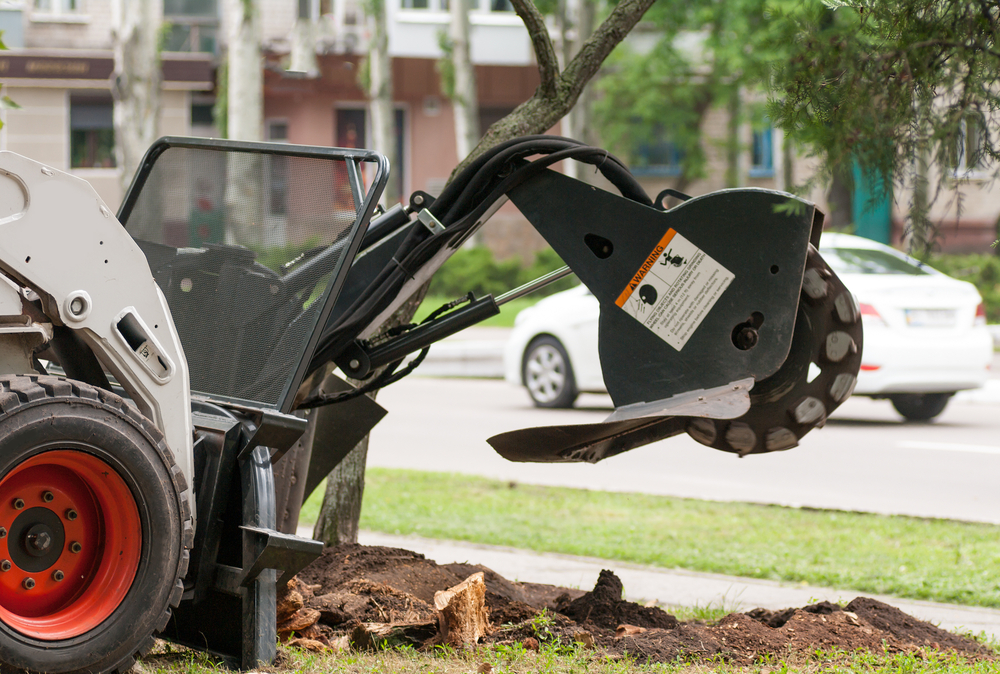 Get Safe Stump Removal
There are many stump removal methods that may have been suggested, but none is as effective as stump grinding. All our crews are licensed to carry out this work and are also fully insured. This means that you are secure and there would be no liability on your part in the event of an accident. Talk to us today and allow us to remove your tree stumps in a safe and efficient way.